1 tag
1 tag
Alex's Lemonade Stand LEMON:NYC Success!
On Tuesday October 23rd Chef Jonathan Waxman hosted the second LEMON:NYC charity event honoring Alex's Lemonade Stand.  More then 25 chefs came out to cook table side to show their support for the fight against childhood cancer.  Team Schwartz represented Miami with Chef Michael Schwartz, Hedy Goldsmith and Miss Jackie Sayet.  Jon Shook and Vinny Dotolo flew in from LA and Paul Kahan, Tony...
1 tag
1 tag
"No words, just pictures @Barbuto"
Thanks to @TheBestFoodBlogEver! http://www.thebestfoodblog.com/2012/05/no-words-just-pictures-barbuto.html
1 tag
2 tags
2 tags
Austin Food & Wine Festival
Austin, Texas: Rock Your Taco Celebrity Chef Smackdown Of course the Austin Food and Wine Festival would have a taco event. As it should. At Rock Your Taco (that name!), nine chefs from around the country were asked to serve their interpretation in a tournament-style smackdown.  BY MATT RODBARD A taco adventure with Tosi, Waxman and Team Uchi
1 tag
F &W Blog talks Austin Food and Wine Festival
JUNK FOOD PERSONIFIED JW STYLE: SLOPPY JOES, S'MORES & POTATO CHIPS WITH FRIED JALAPENOS & SOUR CREAM! Food for the new Austin Food & Wine Festival BY JUSTINE STERLING, ASSISTANT DIGITAL EDITOR  RELATED TAGS: COOKING, RECIPES, CHICKEN DANCE © Fabrizio Ferri The inaugural Austin Food & Wine Festival starts tomorrow and among the fantastic chefs who will be leading...
1 tag
1 tag
Barbuto – NYC | THE EPICURIST →
1 tag
3 tags
2 tags
Jw's take on "Culinary Fairy Dust" →
Seasoned chefs will often say that there's no such thing as a shortcut in cooking. Mention fennel pollen, the potent granules harvested from the buds of flowering fennel plants, and they may make an exception. —Elizabeth Gunnison
1 tag
Obi Wan serves up skirt steak tacos, talks Rosa... →
If you missed it this morning, check out Chef Jonathan Waxman talking food, music & more on the CBS Early Morning Show (recipes).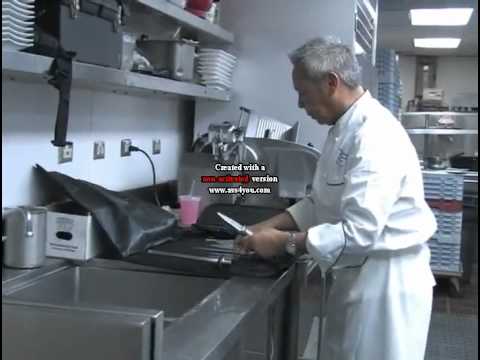 1 tag
The Cornell Club Welcomes Jonathan Waxman
Cornell Club Members are invited to a festive, family style dinner featuring Jonathan Waxman's favorite selections from Italian, My Way. Simple.  Seasonal. Inspired.
1 tag
1 tag
1 tag
SOBE 2012 #winningsobe panel discussion...
Jonathan Waxman Marc Forgione Michael Symon Richard Blais and Stephanie Izard discussed the concept of "winning" and what the media has done for them.                               
1 tag
1 tag
Watch
"Welcome back to brand new Eater video feature Untouchables. In it, we highlight iconic cult dishes that are practically synonymous with the restaurants that serve them. They are dishes that persist through menu changes, that diners return to again and again, that chefs can't remove for fear of revolt. We continue today Jonathan Waxman's West Village staple Barbuto and the dish...
2 tags
JW takes over Martha Stewart Radio Show
Jonathan had a stellar line up of guests this past week on the Martha Stewart Radio show "Cooking Today".  He chatted with Anne Burrell, Joey Campanaro, Salvatore Rizzo and Hristo Zisovski.  If you missed the shows check them out here http://theradioblog.marthastewart.com/2012/02/cooking-todays-waxman-wrap-up.html   
1 tag
Looking back at your career, what do you wish you...
Jonathan Waxman on Why It's Smart to Get a Business Degree Before a Culinary One: Interview Part 2 Check out part two of Lauren Shockey's, of the Village Voice, interview with JW. http://blogs.villagevoice.com/forkintheroad/2012/02/jonathan_waxman_barbuto.php
1 tag
Lauren Shockey of The Village Voice Chats With...
"Jonathan Waxman loves him some corn. But not eyeballs. ​No question that Barbuto chef Jonathan Waxman has seen it all. His career has now spanned several decades, but his fresh, seasonal cuisine is as contemporary as ever. Oft-cited as one of the fathers of New American cuisine, he now has a gig championing food from south of the border. Waxman recently signed on to be a consulting chef...
1 tag
Rosa Mexicano welcomes newly appointed Culinary...
As Culinary Advisor, Waxman will curate Rosa's Flavors of Mexico series, seasonal celebrations that highlight the diversity of Mexican cuisine today, as well as lend inspiration to new menu items and invigorate some traditional favorites.  Each season will be a different theme – Winter: Eclectic Cuts, Spring: Mexican Passover, Summer: Foods of Baja, Fall: Day of the Dead – and menus will feature...
1 tag
JW and Marcus tag team dinner at Red Rooster!... →
1 tag
JW Rocks!
A jazz trombonist turned chef, Jonathan Waxman played guest DJ of KCRW radio. "In an interview this morning, Jonathan Waxman reveals the five songs that move him the most: "God Only Knows," the Beach Boys; "Sexual Healing," Marvin Gaye; "Naima," John Coltrane; "Every Little Thing She Does Is Magic," the Police; and "Deacon...